MagHelix™ Library Design and Preparation
Hit identification is the process of screening out molecules that may become drugs from a large number of compound libraries. Therefore, compound libraries are crucial tools for drug screening. With the discovery of many disease-related targets and active compounds, various technologies for drug screening have put forward higher and higher requirements on the quality, quantity, and type of compound libraries. The quality of the compound library determines the speed and quality of small molecule drug development to a certain extent.
Creative Biostructure has a wealth of compound library resources, covering hot research areas, signaling pathways, and drug targets. For each screening project, we can also provide screening library customization services, where we can design appropriate screening sets from a wide range of screening libraries to meet the specific needs and budgets of your project. Choosing the right library can greatly shorten the drug discovery cycle and increase the chance of success.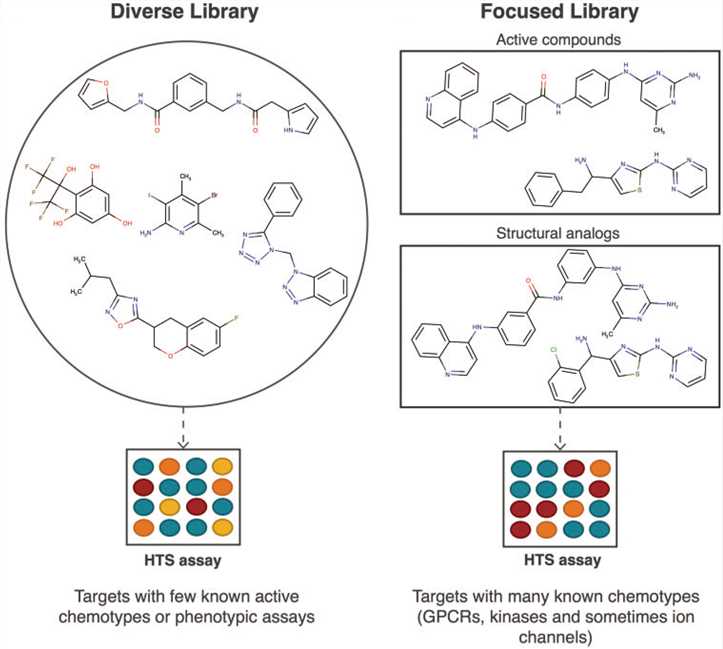 Figure 1. Diverse libraries compared with focused libraries. (Paricharak S.; et al. 2018)
Our custom-designed libraries include but are not limited to:
Advantages of our MagHelix™ Library Design and Preparation services:
We have several types of compound libraries, including bioactive compound libraries, FDA-approved drug libraries, and natural product libraries.
Screening libraries can be assembled to maximize the coverage of the chemical space or to focus on specific targets, or specific therapeutic areas.
We can generate a virtual library of all potential compounds from the molecular fragments combinatorially.
We can validate and screen the compound library by established or customized assays based on customer needs.
Major target classes like GPCRs, kinases, phosphatases, nuclear receptors, ion channels, transporters, and P450s.
As a contract service provider in the field of drug discovery, Creative Biostructure offers library design and preparation services to tailor a screening set for your drug screening project. Screening libraries that maximize structurally diversity are generated under the premise of considering the cost of subsequent screening.
Reference
Paricharak S.; et al. Data-driven approaches used for compound library design, hit triage and bioactivity modeling in high-throughput screening. Briefings in bioinformatics. 2018, 19(2): 277-285.