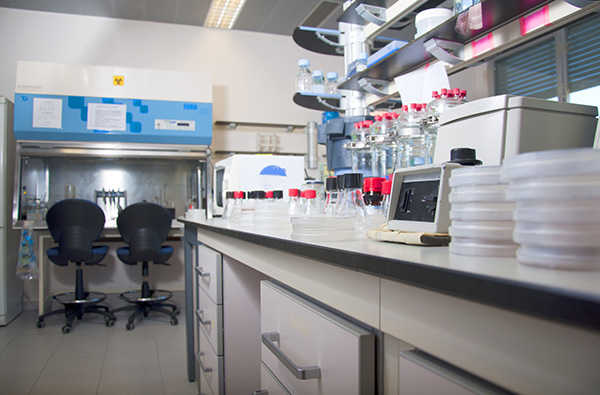 Creative Biostructure is a biotech company specializing in providing cost-effective contract services related to structural biology and membrane protein technologies to both academia and biotech/pharmaceutical industries. With our four leading technology platforms in structural biology, including X-ray crystallography platform, nuclear magnetic resonance (NMR) spectroscopy platform, electron microscopy (EM) platform, and membrane protein screening platform, as well as our flexible gene-to-structure pipelines, we have helped customers from academic groups, biotech companies, and pharmaceutical companies to solve many challenging biomolecule structures. We own an experienced team of experts who have accumulated a lot of experience in the research fields of GPCRs, transporters, ion channels, enzymes, viral targets, and so on.
Creative Biostructure is located in New York, USA, and our business spans multiple countries. As we provide contract research services to more and more customers in multiple areas/countries, we will continue to expand our business around the world.
Our Business of Drug Discovery Based on Structure
Creative Biostructure applies its expertise in structural biology and membrane proteins to the drug discovery process and has established the target-based structural biology platform , computer-aided drug design (CADD) platform , and fragment-based drug design (FBDD) platform for structure accelerated drug discovery. We have also established a unique MagHelix™ zebrafish screening platform , which is an excellent choice for building disease models and screening novel drugs. Our solutions of structure-based drug discovery cover the full range of customer needs for early-stage drug discovery, including but not limited to, target protein structure research , lead discovery and optimization , structure-based biological drug discovery , and biosimilars structure characterization . Moreover, we can provide a comprehensive list of promising and customizable drug target proteins , protein crystals , and other related products to assist customers to conduct structure-based drug screening.
Our mission is to accelerate the preclinical development of innovative drugs through structural insight. We hope to work with scientists from biotech and pharmaceutical industries to effectively shorten the time required for drug discovery and facilitate the development of innovative therapeutics.
Business Model of Drug Discovery Based on Structure
Our solutions are performed on a fee-for-service (FFS) basis where services are unbundled, and with a project-based payment schedule, including additional milestone-based payments. For the project involving multiple services, we can provide customized service packages with competitive prices.
Creative Biostructure guarantees the confidentiality of customer project data and does not lay claim to any results from customers' projects nor any intellectual property (IP) belonging to customers. Our customers receive regular updates on project status, and our scientists are glad to discuss project details with customers and propose insightful strategies.